Gift a creative experience this Christmas, 
with a 
Gilding workshop Gift Card. xxx
Learn to gild with Master Gilder Rachael Linton.
In this one-day practical workshop in a group with three other creators who also received a

Gilding workshop Gift Cards for Christmas, 

you will learn the ancient & traditional craft of gilding, how to use 24ct gold leaf & gild objects you can take home with you. A fabulous day crafting for ladies and gentlemen, young and old, .  
The

Gilding workshop Gift Cards

are only £120. 
Pay £60 now to receive your Golden ticket which we will post to you wrapped and ready to give to your loved on on Christmas day. This is will permit the recipient to book their workshop with us and it is also a non-refundable deposit for the class. The remaining £60 will be invoiced to you after your recipient has attended their class in the spring (March, April & May) of 2021. 
Attendees must be able to come to attend a workshop the studio in Wimbledon, London in the spring of 2021 (March, April, May).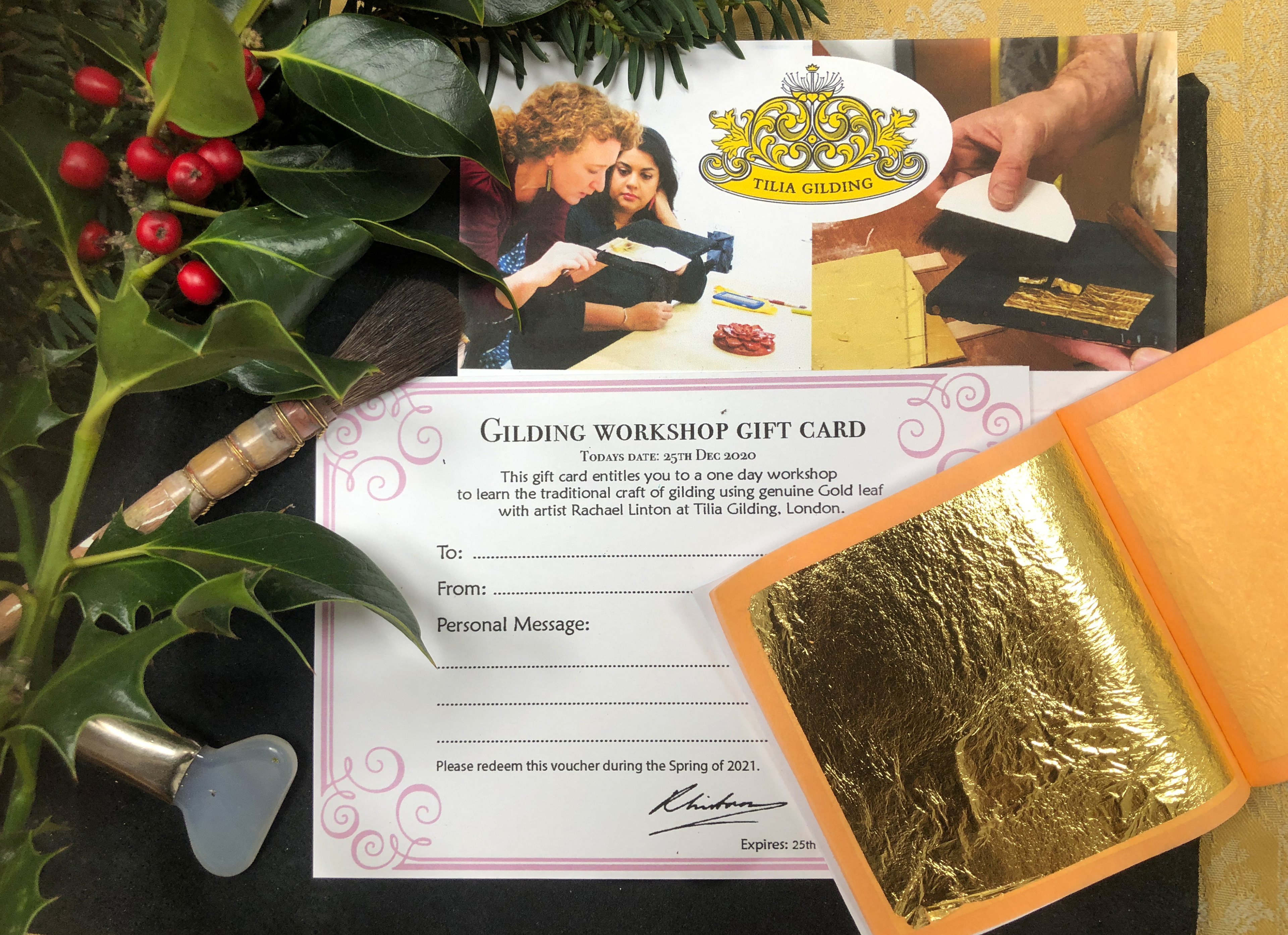 Please leave your name, email and postal address in the notes when you pay by paypal so that I can contact you. 
Learn to Gild - An experience worth its weight in gold!
Tilia Gilding offers one-to-one lessons and group classes from her studio in Wimbledon, London. We teach the traditional craft of watergilding, oil gilding and
verre eglomise (Gilding on glass). Learn the ancient and endangered craft of gilding with genuine gold leaf using a variety of traditional and contemporary techniques. 
Merry Christmas! Have you been gifted one of our Gift Cards

?
Please see below for the booking timetable for the Spring 2021 Workshops and email us to register your name. Workshops will be available every Friday and Saturday in March, April and May. Please have a look at the calendar below to claim your spot. All workshops will take place at out studio in Wimbledon. 
I look forward to seeing you then. 
Teaching: 
One Day - Introduction to gilding 
Three day - Water gilding course
One Day - Verre eglomise (gilding on glass). 
One Day - Oil gilding
Custom classes developed to meet your needs & skill level.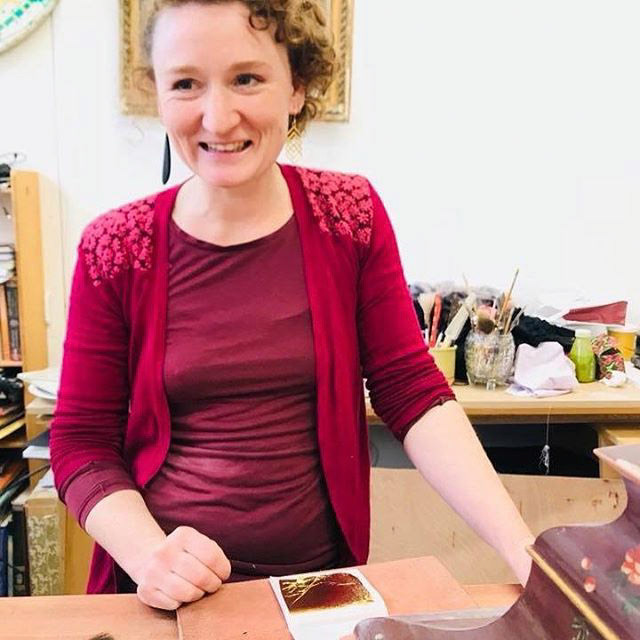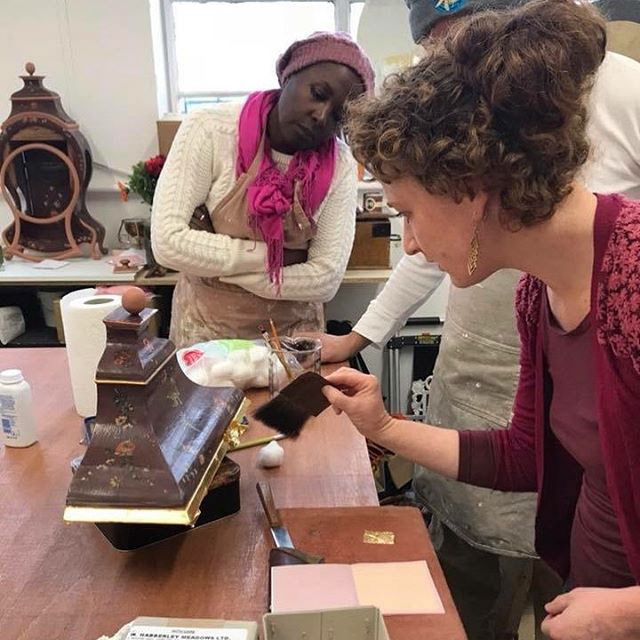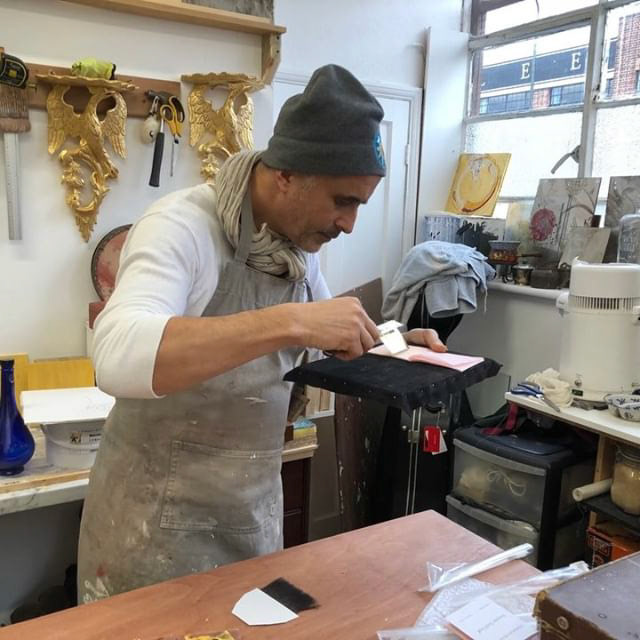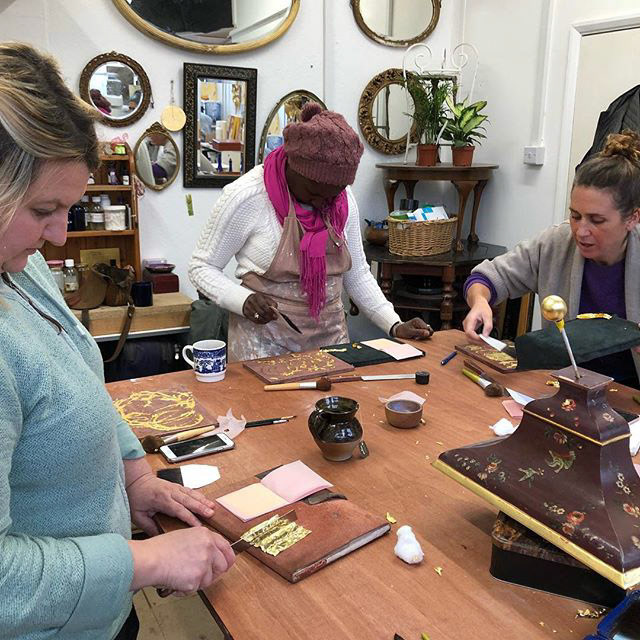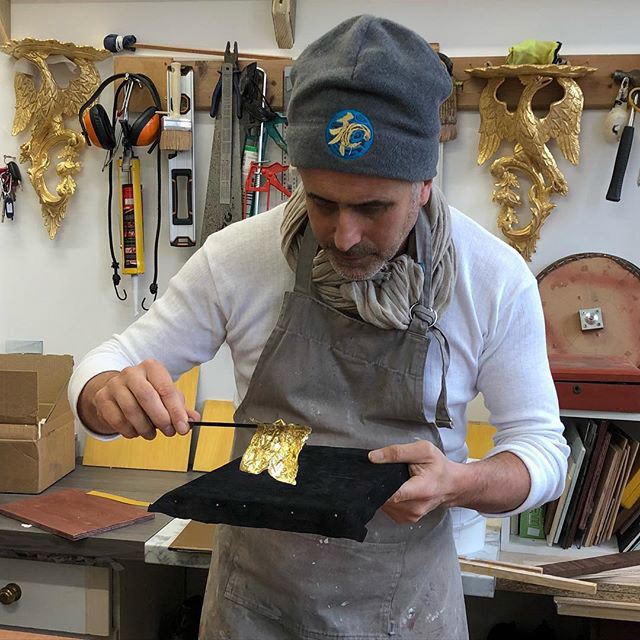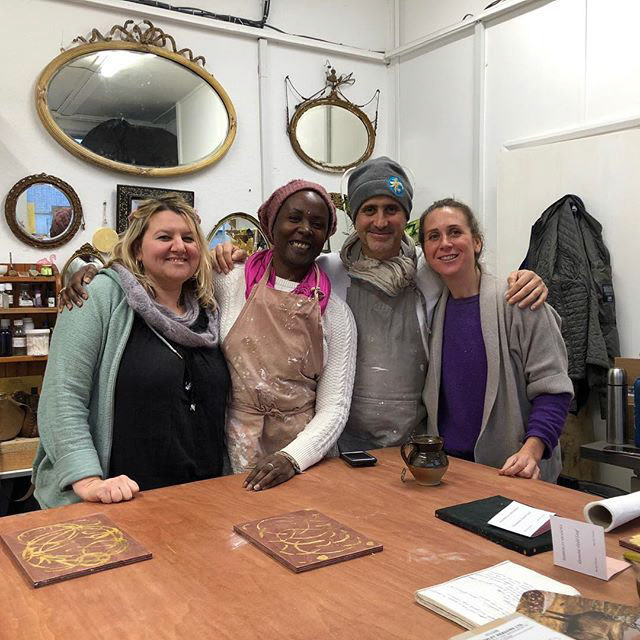 Gilding the Gingerbread Trailer and full feature length DVD.
Two fortunate trainees, Ellen Wood and Tony Hassett, learn the traditional craft of gilding on the Cutty Sark in Greenwich. Master craftswoman Rachael Linton demonstrates the skills and explains the processes and techniques of oil gilding, currently classified as endangered on the HCA Red List of Endangered Crafts.
This film was made with the generous support of The Heritage Craft Association and The Worshipful Company of Goldsmiths. With special thanks to The Royal Museums of Greenwich and Campbell Smith and Co. Produced by Palio Films with music by Roberto Sorrentino.